RoboForm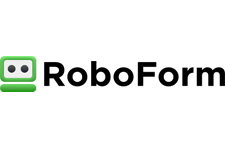 Visit Site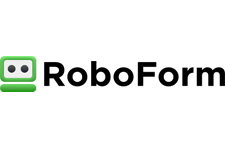 One password to rule them all! Full of features, Roboform can be your little Robo assistant making sure everything is covered for you. Automation is taking over our lives, the more that is automated the better and the more time we save, potentially making us more organized. The idea of course being that we not only organized our lives but optimise them.
Signing up
The process of joining Roboform couldn't be simpler. All you need to do is download the software and create an account with your email address. It really is that simple. The email address will be needed to sync data between devices, should you need to.
The next step is choosing your master password, this isn't stored anywhere within the programme nor the severs so bear this in mind and don't forget it.
This initial process should only take a few moments of your time but keep in mind, the download speed will depend on your internet and computer. Give yourself plenty of time though and don't do it in a rush, you'll need to start completing the next steps to benefit from it.
Now all you have left to do is add your logins. This can be done in two ways, you can manually add the entries as you remember them or you can simply go about your business and let Roboform add them for you. An added bonus is that is Roboform can also import from CSV or another password manager, so if you are jumping ship from another company, the switch will be easy.

Back to top ↑
Memberships
Roboform is free for one user with one device but it gives you unlimited logins and automatically fills in forms for you. This is perfect if you just want to use one device to do all your surfing on but if you need more devices, there are other options you can upgrade to.
The 'Individual' membership offers you the basic package and more, such as access on all devices (allowing you to sync the information to your phone as well), you can share logins securely and has support 24/7 if you need help. This membership costs $23.88 a year, that's a measly $1.99 a month, a fantastic price! Imagine never having to type in or remember a password again for the price of a coffee. Sounds like music to my ears!
A family membership which savers you an absolute tonne of money. Unlike other password protection programs, Roboform has a great family solution. This option will give up to 5 users an "Everywhere" membership for just one yearly price of $47,75.
Back to top ↑
Features
Login to your favourite sites with just one click
Automatic password recording records as you login, so you don't have to input manually
Roboform can create strong and secure passwords for you and record them
Search option – Many of us have hundreds of passwords but to make it easier to find them manually, Roboform allows you to search for them using its search tool
An inbuilt security centre will score your existing passwords and tell you how secure they really are. If they fall short of their measure you can update them with new passwords Roboform generates for you.
Roboform can also save your shipping and billing address, not more mass typing that in either!
Keep your wifi code secret, especially from the kids if you don't want them randomly logging in or from hackers. The last thing you want to do is leave it accessible on your phone as well.

Back up makes sure your passwords are synced across your devices using a cloud service.
A trusted contact can be given access in the event of an emergency.
Back to top ↑
Compatibility
Roboform is available for practically every platform and has built in support for each respective browser. It can be used on Mac, Windows, IOS and Android. If you are using browsers such as Firefox, Chrome or Opera, Roboform is compatible with many of the major browsers.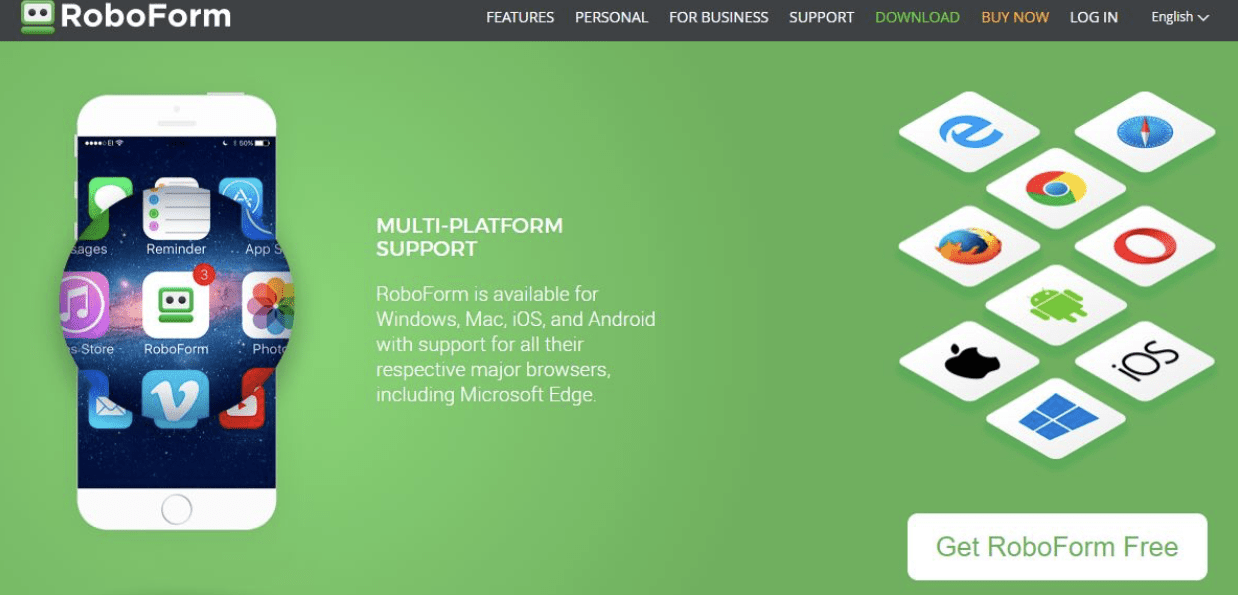 Back to top ↑
Value for money
You cannot deny the value for money here. So much convenience at your fingertips, you'll never need to type in a password again, nor worry about its security.It's easy to use and has a good interface, it works well across devices as promised as well but granted it isn't as easy as others. Some might find the display flow a little like the old way Windows displayed things back in the day. So, while it is great value, it does lack that modern spark.