How we review and rate at top5-passwordmanagers.com
For users in
-
Access passwords anywhere
Fill forms in a flash
Bypass breaches and hacks
There are certain areas that we look into when rating password management services. To better understand the process we take when reviewing, ranking, and scoring services, offers, and service providers on this site, please read through the information below.
But before you review how we review, it's important to understand the benefits of using an expert review for online security and password managers.
Why Use an Expert Review?
With an expert review, you will get a full and honest review of a product. Instead of going to the company's website, reviewing their plans, and reading through their customer reviews on your own, you will have all that information summarized and written in a way that is easy to understand.
Further, having to go through numerous customer reviews – both good and bad – can be exhausting. In fact, the research alone may take you hours to complete. Even then, you still may be stuck as to which password manager you want and end up choosing the first one that sounds promising. So instead of picking the best password manager at the best price, you just choose one to get it over with.
Yet, That is no way to treat something as important as internet safety. So instead of spending hours online and experiencing that level of frustration, use our expert guides. Not only does it save you the hassle of researching, but you'll find unbiased reviews of only the best password managers around.
It's also important to keep in mind that the decision is ultimately up to you. We would not be giving these reviews if we did not want you to have the ability to choose what is best for your situation. Simply put, we want to help you choose the best password manager on the market.
Looking For Private Internet Access? Check out our pick for the top VPN services
Best VPN for 2023

Extra 3 Months Free on a Yearly Plan

Will never keep your logs

Instant setup and easy to use

24/7 live chat support

30 - day money back guarantee

Check more PROs here

Countries: 90+

IP adresses: 6,000+

45 days money back guarantee

Check more PROs here

Countries : 30+

Servers: 3,000+

30 days money back guarantee

Save 72% on a yearly plan

Check more PROs here
Services Offered
Under this category, we take a look at the process and integrity of the services that a provider will offer. We take into consideration any outstanding features that the service provider may offer and how well they handle any of their customers' needs. We know that the main objective in online shopping is to find a company that will fill a demand or need in the user's lives and we want to ensure that we only review a company that does this in a complete sense. This is based on the service provider's reputation.
Because many password manager services offer different features and have different plans, we will break down what each company has to offer. You will get a comprehensive understanding of each company's plans as well as a summary of their services.
Further, we will look at the practicality of each level of service and let you decide which one will fit your needs. If a company has a free trial, we will let you know so that you can get the most out of your service.
Also, we will look at the number of accounts you can have with each service. For example, some companies will cover 3 different users for the password manager while others will only offer one. This is a major point that should be considered when choosing a password manager for your household and one factor that we pay special attention to.
Finally, we will look at each company's level of customer service and support. We will review every aspect of a password manager's customer service, such as whether they have a live chat, 24/7 call line, frequently asked questions, blog, community forum, email, and other support features. For each password manager provider, we will carefully evaluate their customer service and the level of satisfaction that previous and current customers have reported.
Ease of use
Under this category, we look at how each password manager rates with how easy it is to use. It does no good to find something that is supposed to bring convenience but only leaves you more frustrated so we will look at numerous features of a service.
Typically, we start with how easy it is to download and install. We look at this installation process from the viewpoint of both someones who knows little about computers and well computer experts. If we notice any problems with the installation step, then we will likely provide resources for how to make it easier to download.
Next, we review the interface that the company uses. Because this is the main area that you will use to manage your passwords and sensitive information, it's important that it is user-friendly. When reviewing this aspect of a password management service, we will look at how easy it is to log in, pull up your passwords, review your account, and check your level of security.
If a company passes each of these areas, then we know that it will provide a good service for its customers. Additionally, we research whether the company offers upgrades and how well it works with automatic updates. Sometimes, these automatic updates can slow down computer functions, so we will make sure to check how a password manager may affect the computer performance.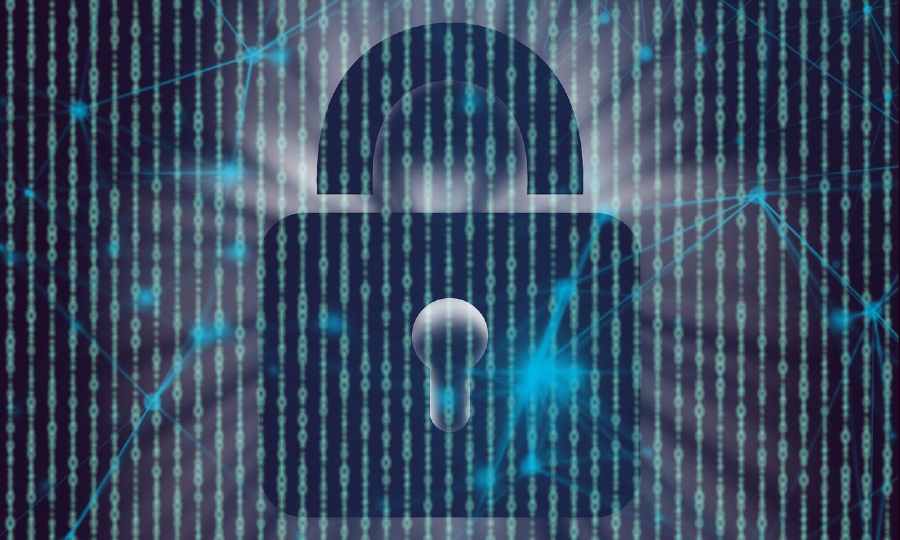 Pricing
Of course, pricing always comes into play whenever you are deciding which offer or service to choose. Why pay more for a service when you can get it cheaper somewhere else with the same or higher quality? All of our reviews will plainly state the price of services to help our readers make an informed decision. However, you should note that the service provider might change the pricing at any time so please review their terms before subscribing.
Within the pricing section, we generally list the different features that are offered by that level of service. For example, we may evaluate how well a free service functions in relation to the paid versions, and we may even compare the different plans that a company has to offer.
Generally, the pricing reviews will look at whether a service is worth the investment t for a set price. If we find that a more expensive company generally performs better, we will be honest about that. But if we find the opposite to be true, we will also give you our honest opinions.
Finally, we will look at how that company compares to other competitive password managers. We will look at each price and tell you how that company relates to the average cost of a password manager so that you can decide for yourself if the product is worth the money.
Service Provider's Reputation and Users' Feedback
When we decide to engage with a specific service provider in order to review, rank and score its offers, we review its reputation, especially according to users' feedback we find online.
More often than not, customer reviews tell us more than the actual product. Even if a product seems absolutely perfect, dozens of negative reviews will likely turn you away from that password manager. Yet, we also look at what the comments are saying. For example, one password manager may work exceptionally well on a Windows device but may be lacking on IOS.
We will pick apart both good and bad reviews to see what the password manager's strengths and weaknesses actually are. That way, we can give you the best and most honest review possible.
Advertising Fees We Receive and Our Earning Per Click
All of the service providers we review, rank, and score have a business relationship with us. Meaning, we receive compensation from these service providers (i.e., advertising fees). In consideration for promoting their offers.
While this may seem ominous, it is actually good news for you. Why? Because our website often offers the best promotions for these companies. By reading our reviews and visiting the password manager's website with our platform, you will likely find exclusive discounts.
As part of our website, we provide comparison features, such as comparison charts, ranking, and scoring. Such ranking and scoring are decided according to our internal and subjective consideration and are based on our Earning Per Click ("EPR"), which is basically a combination of 2 criteria:
Conversion Rate – the number of users engaged with a service provider after they were directed from our site, divided by the number of users which were directed from our site to the service provider's site.
Commission Rate – the payment we receive from the applicable service provider. Such payments are based on the number of sales, leads, or clicks of our website's users.
We make efforts to provide accurate information, however, we do not provide the actual product or service and have no responsibility in this regard. You should make a decision to engage with a certain service provider only after you made your own review of the full terms provided by such a service provider and decide it suits your needs. The reviews on our website are based on the writers' subjective opinion.
Our rating and scoring are provided "as is" and "as available". All expressed or implied guarantees and warranties are hereby disclaimed. We make efforts to keep the information we provide, including with regards to an applicable offer's features and terms, up to date and accurate. However, as we provide you with the information we receive from the applicable services providers, we cannot be responsible for any inaccuracies, and the terms are subject to change at any time. Further, we do not include, review or compare all service providers and offers in the market. Your use of this site is subject to our Terms of Use.
Final Thoughts
Before you decide to go with a password manager, it's important to do thorough research. Otherwise, you may end up with a sub-par product that does your passwords and personal information more harm than good.
That is why we have created detailed reviews of each product. We want you to be well-informed on each type of password manager so that you can make an informed decision. Yet, our reviews are only the beginning. You should take the information that we provide and check out each product before you commit. You can do this by trying free trials, reading customers reviews, or talking to a customer representative.