Private Internet Access
*The following information is not legal or professional advice. Please be sure you check the local legislation or descriptions while using a VPN.
As more and more people around the world start to think seriously about their online privacy and security, Private Internet Access is a popular VPN they turn to. Boasting industry-leading privacy and security systems, this provider claims to be sitting at the top of the pile for encryption and anonymity, but how does it measure up to our test? Read on through our Private Internet Access to find out.

Countries: 30+
Servers: 3,000+
30 days money-back guarantee
Countries : 30+

Servers: 3,000+

30 days money back guarantee

Save 72% on a yearly plan

Check more PROs here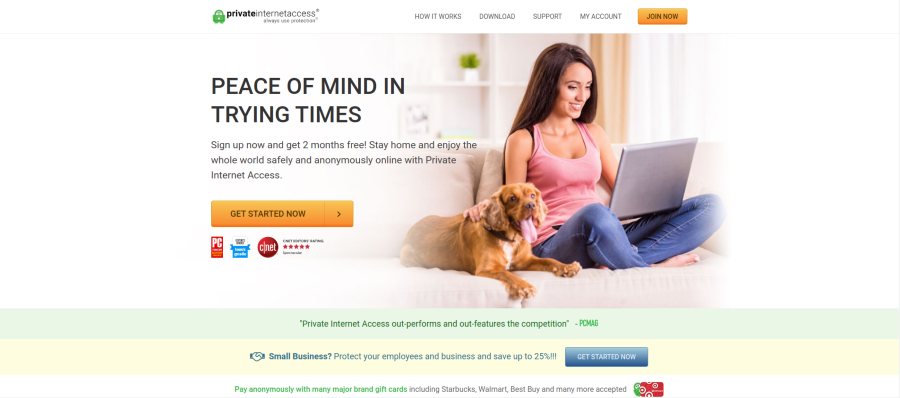 *VPN services are prohibited in some jurisdictions, as well as subject to content providers or websites' operators' terms of use. We recommend you ensure you are legally allowed to use the VPN services prior to any use or registration. We do not encourage the use of a VPN for illegal purposes in any manner.