How Much Password Storage Do You Need?
For users in
-
Access passwords anywhere
Fill forms in a flash
Bypass breaches and hacks
*The following information is not legal or professional advice. Please be sure you check the local legislation or descriptions while using a VPN.
Having a specific place that is designated for storing your passwords is one of the best ways to avoid getting locked out of any of your accounts. As much as we would all like to memorize every single password we've ever created, that can prove to be difficult.
Of course, the easiest way to remember your password is to repeatedly use the same password. However, if you always use the same password, you are at an incredibly high risk of being hacked and potentially giving cybercriminals access to your sensitive information.
To avoid the risk of online threats, we recommend making different passwords and variations. While we are being safer when we use more complicated and varied passwords, it can be challenging to remember them all. In fact, if you wrote down every single account you've ever created, you'd be surprised by how many passwords you have.
But how can you be safe online and have a variety of different passwords? You can use a password manager. With a quality password manager, you don't have to memorize your dozens of passwords, you just need to remember one master password.
Password managers are essential because they create complicated passwords that are virtually unguessable so that you will be safe when online. Yet, one of the biggest questions that people have when it comes to password managers is how much storage you actually need. With this article, we will cover exactly that.
Where Will My Passwords be Stored?
Before we get into the amount of storage you'll need, it's best to understand how your passwords will be stored with a password manager. Generally, there are two ways in which a password manager will store your passwords; they will store passwords with either a local storage or a cloud storage. Put simply, your passwords will either be saved on your computer on a storage drive or remotely on the password manager's server.
With cloud-based storage, you won't have to worry about losing passwords if your computer were to crash or be stolen. Additionally, cloud-based storage easily lets you access your passwords across multiple devices because all your passwords are stored directly on a remote vault.
However, not everyone likes the idea of having their sensitive information and passwords stored on a remote server. Even if the company is devoted to security and uses end-to-end encryption, customers may still worry about someone having access to their information. If you prefer to avoid storing your passwords on the cloud, then you should look for a password manager that stores passwords locally.
With local storage, your passwords will be stored in a secured vault on your computer or laptop. Your own vault will be encrypted, and you will be the only person who has access to your passwords. Not only does this option let you keep your vault in a location of your choice, but you won't have to worry about uploading your passwords onto a cloud.
Oftentimes, password managers will offer both of these storage options. You can pick and choose whether you want to sync your passwords to the cloud or keep them in your vault. But if you already know you prefer one way over the other, look for a password manager that uses the storage of your choice.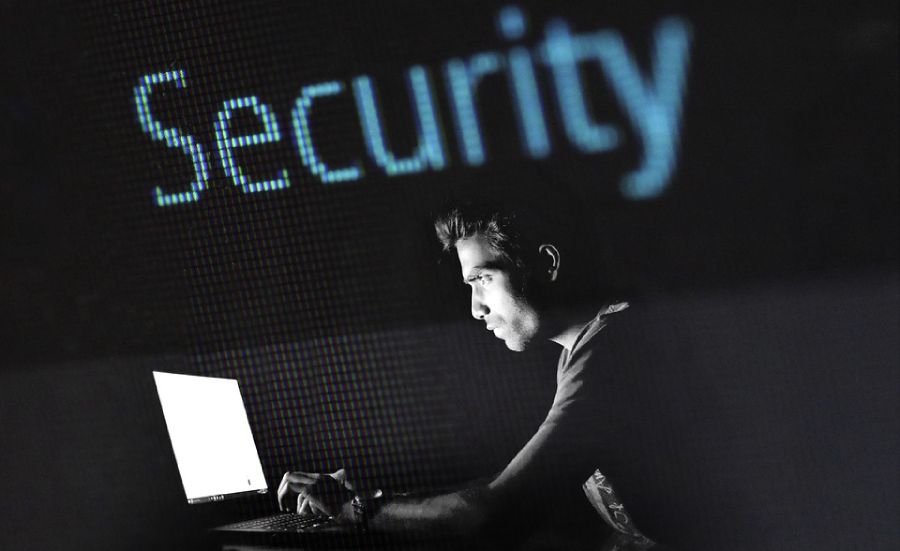 Password Managers with Restricted Storage
There are some password managers that put a limit on how many passwords they will track and protect. While free versions are the most likely to have restricted storage, some paid versions of password managers may have a restricted number.
Restricted storage basically means that there is a cap on how many passwords a password manager will protect. If you exceed the number of passwords covered, you will have to upgrade your account to get any further coverage.
How Much Password Storage Do Free Versions Have?
Typically, free versions of password managers will limit the number of passwords you can have at a single time. In fact, even the best free versions limit your password storage. Most free versions of password managers only allow up to 50 accounts. For most people, that is simply not enough storage.
If you take into consideration the number of accounts that you have that would need password storage, you will find that the number is much higher than 50. First, consider your essentials. You likely have at least one email account. For example, you might have a personal email, a work email, a school email, and maybe even a spam email.
Next, consider your online banking, loans, and other financial information. Many of us have more than one financial account. For example, we may have a regular bank, a savings account, a retirement fund, stocks, alternative investments, loans, and more. This doesn't even count your potential various credit cards or online budgeting accounts.
With just email and banking you are probably already over 10 accounts that would need a password manager, and we haven't even mentioned other accounts, such as shopping, subscriptions, and more. Many of us also have at least half a dozen social media accounts, such as Facebook, Twitter, Instagram, Snapchat, TikTok, and more. When it's all said and done, you will reach 50 accounts faster than you likely anticipated.
If you find that you have more than 50 accounts or close to it, you may want to consider a paid version of a password manager.
Looking For Private Internet Access? Check out our pick for the top VPN services
Best VPN for 2023

Extra 3 Months Free on a Yearly Plan

Will never keep your logs

Instant setup and easy to use

24/7 live chat support

30 - day money back guarantee

Check more PROs here

Countries: 90+

IP adresses: 6,000+

45 days money back guarantee

Check more PROs here

Countries : 30+

Servers: 3,000+

30 days money back guarantee

Save 72% on a yearly plan

Check more PROs here
Some Password Managers Have Unlimited Password Storage
If you are really wondering how much password storage you need, you should count all of your accounts and see how close you are to 50. If you exceed 50 or are close, you should probably upgrade to a paid version of a password manager. Luckily, password managers are inexpensive and cost, on average, less than three dollars a month.
Keeping your password in a password manager is really easy and helps to streamline your online navigation. This saves you time and effort. Not only will you never forget a password again, but you can have them automatically fill in all those pesky forms that you have to complete to create a new account.
For example, a password manager can fill in your name, address, email, phone number, age, and more. Basically, password managers make creating new accounts easy.
You can also have them protect your credit and debit card information in the vault so that you can easily input payment information when you are checking out of an online store. With online shopping becoming increasingly popular, having a password manager inputting your credit or debit card information will save you time and energy.
In a sense, password storage is really just life storage for all your sensitive information. You can have your entire identity saved in a virtual vault through an online password manager app. This is both convenient and scary at the same time. But don't worry, password storage is safe. Most apps use a two-factor authentication process to make sure that no one stumbles upon all your information without your permission.
With a password manager, all your information will be safe and you won't have to worry about memorizing passwords or information. Plus, with unlimited storage, you can keep as much information safe as you want.
How Much Password Storage Do I Need?
Now that you know the difference between restricted storage and unlimited storage, it's really up to you to decide how much password storage you need. To figure out if you should try a free version or a paid version, simply count up how many passwords you have and see if the restricted or free password managers have enough storage for you.
If you do exceed 50 passwords, you could pick and choose which ones you want to be covered by the password manager, such as only banking accounts and or sensitive information. However, this will still leave your other accounts vulnerable to hacking.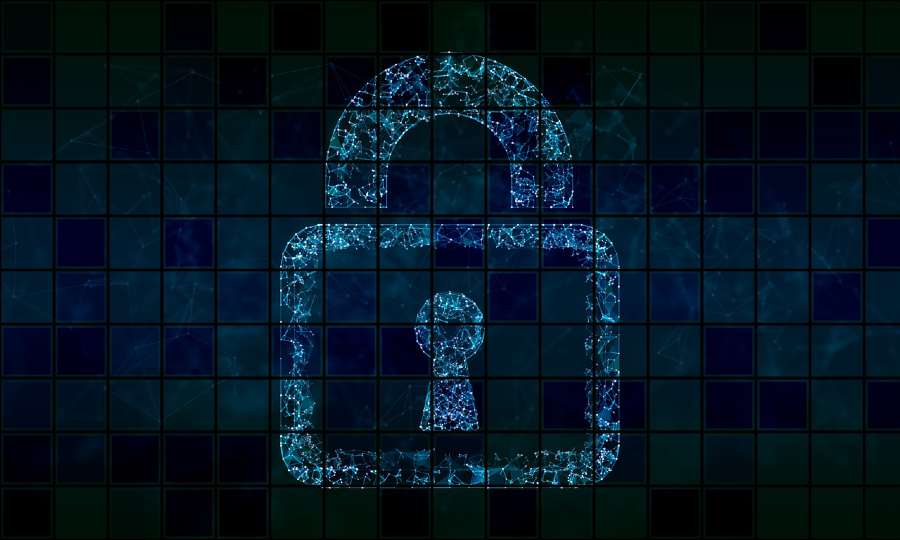 Is It Worth Paying for a Password Manager?
Password managers are absolutely worth it there are many benefits. While being safe online is the most obvious benefit, there are many reasons why password managers are worth it:
The paid versions are inexpensive. Even if you don't have much money to spend, you can probably afford the three dollars that it costs to have a password manager. That amount is less than the average person spends on a coffee, and your personal information is worth the investment.
You only need to remember one password. Another benefit of a password manager is that you don't need to remember dozens of passwords. In fact, you only need to remember one master password to access your password vault.
Your passwords will be stronger. While most people use the same password or password variation for their accounts, a password manager will strengthen your passwords by making them more complicated by using random symbols, numbers, and letters.
Access your passwords quickly. Think of a time when you forgot a password and you had to go through the process of resetting that password. That process can take up to 10 minutes or more depending on the level of authentication the password requires. But a password manager will let you skip that because you just need one password.
You can store more than just passwords. A password manager is not just for passwords. You can store bank information, personal information, and credit or debit card numbers on your password manager for super easy access.
Sync across multiple devices. With a cloud-based password vault, you can sync your passwords to all your devices so that you can access your accounts with ease regardless of the device you are using.
Additionally, you can try a free password manager before you commit to buying a paid version. Not many online security options offer such secure free versions, so using a free password manager as a trial is something that everyone should consider trying.
Final Word
When it comes to the amount of storage you need, it comes down to the number of accounts that you want to be protected. Many people are surprised to find out that they have so many passwords that a free version won't cut it. Luckily, the paid versions are affordable.
Once you have decided how much storage you'll need, it's time to find the perfect password manager software. You could spend hours online searching for the best password managers. However, our experts have done extensive research on the best password managers and have crafted detailed reviews of each one.
So instead of using your search bar, check out our expert reviews to find out all you need to know about the best password managers.