How to Use iPhone Password Manager Apps
For users in
-
Access passwords anywhere
Fill forms in a flash
Bypass breaches and hacks
*The following information is not legal or professional advice. Please be sure you can check the local legislation or descriptions while using a VPN.
The benefits of using iPhone password manager apps are abundant. With a password manager, all your passwords will be safe from hackers. Additionally, you'll never again have to remember dozens of passwords or go through the trouble of resetting your passwords when you forget them. Plus, the service itself is affordable.
You might, however, be unaware of how to use them on your iPhone. This article will teach you how to re-establish the security of your private information by learning how to use iPhone password manager apps to keep your passwords safe.
Does iPhone Have a Built-in Password Manager?
All Apple products, including iPhones, do have the option to use a password manager called iCloud Keychain. Similar to other password managers, the iCloud Keychain will keep track of your passwords and store them in a secured vault so that all you have to do is remember a master password. Luckily, Keychain is secure and will do its job to protect your passwords. Yet, it does have its downfalls.
With iCloud Keychain, all your passwords, usernames, and sensitive information will be stored on your Apple device. While this is a great feature for those who have all Apple electronics, such as an Apple iPhone, MacBook, or other devices, it does mean that you can only share your passwords among Apple devices. So if you are like many people and have an iPhone and a Windows laptop, you will be out of luck for sharing your passwords.
That said, you can use another paid password manager to keep your passwords safe and have the ability to share them with all your devices. That way, you'll never run into a situation where you need to look up passwords on your computer just to log into an app on your phone or vice versa.
What Are iPhone Password Manager Apps?
You have undoubtedly heard of password manager apps for PCs or Mac computers, but did you know that they make iPhone password manager apps as well? These apps will do the same password protection and password filling as the computer password apps do, except that it is for iPhone. In fact, many password managers have the ability to access their apps as part of your overall purchase of the password management software.
Having the ability to use their service across multiple devices is a great feature for a password manager. Because many people use multiple devices, you will want your passwords to be available on all your devices. If you don't have the ability to use your password manager on multiple accounts, you'll run into the problem of having to look up passwords every time you need them. This process takes an unnecessary amount of time, and it could be avoided if you choose to pay for the full service of a password manager.
So, how should you be using your iPhone password manager apps? Well, the most important feature is convenience and security. But how do you install these apps? The next section will cover this process in detail.
Installing iPhone Password Manager Apps
First of all, you need to choose your password manager provider. If you need help deciding, you can visit our page for the top 5 best password managers. Our experts work hard to find the best products for the best prices. In fact, they do in-depth research of each company and provide honest ratings that can help you find the best password manager for your needs.
Once you have read through our reviews you should sign up with the password manager. Generally, password manager companies offer a free version of their product for your to try out before you commit to their paid service. While these free versions are often limited by the number of passwords you can save and usually have fewer features, they are a great way to test out the password manager so that you can get a feel for its service. We recommend doing this, so you can test out a few different products to find the one that is best for you.
After you have found the password manager that you like best, it's time to pay for the service so that you can access the full range of features and have all your passwords protected. Typically, you need to give the company the following information before signing up for their paid version:
Email
Full name
Address
Payment information
The information is rather typical of most services, so it usually takes just a few minutes to sign up. Additionally, many companies that offer iPhone password manager apps will accept a variety of payment forms, such as credit cards, debit cards, PayPal, and more.
After you have gone through these steps, you then need to take your iPhone and either visits the app store on your iPhone or use the link that the password manager provider sent to your email address. Generally, the download process is easy and should not take much time at all.
Looking For Private Internet Access? Check out our pick for the top VPN services
Best VPN for 2023

Extra 3 Months Free on a Yearly Plan

Will never keep your logs

Instant setup and easy to use

24/7 live chat support

30 - day money back guarantee

Check more PROs here

Countries: 90+

IP adresses: 6,000+

45 days money back guarantee

Check more PROs here

Countries : 30+

Servers: 3,000+

30 days money back guarantee

Save 72% on a yearly plan

Check more PROs here
Using Your iPhone Password Manager Apps
While password managers are meant to store your passwords so that you don't have to remember every password you've ever created, your password manager has many other great uses. Unknown to many, a password manager can make new passwords assess the strength of your current passwords and more.
Now that you have a password manager downloaded onto your mobile device, it's time to take advantage of the benefit of having an iPhone password manager app. Your first step should be to have all your passwords checked for their strength. In fact, if the password manager finds that your passwords are too weak and could be cracked by hackers, it will suggest new passwords for you.
Even if you find that all your passwords are strong enough, you should still use the password generator that is included with your subscription. The password generator will create new, stronger passwords that are not only long but include numbers, symbols, lowercase letters, and uppercase letters. These combinations will make your passwords virtually unsolvable.
Next, the password manager will tell you if your chosen passwords are unique or if you have duplicates. If you are using the same password for more than one account, you are incredibly vulnerable to hackers and cybercriminals. Should a hacker someone get a hold of one of your passwords and you are using that same password for other accounts, they could potentially get access to those accounts as well.
It's bad enough having one account hacked, let alone every account you've ever made. So, it is crucial that each of your passwords is unique, and an iPhone password manager app can help make sure that your passwords are protected at all times.
Store Information in Your Password Vault
Another way that you can use an iPhone password manager app is to keep important information in a note that is kept in your password vault. Most password managers offer this to you with your subscription, so you do not need to pay extra to have other sensitive information stored in your vault.
Yet, notes are not all that you can store in your password vault. In fact, you can also store your financial information, such as your credit card numbers, debit card numbers, routing numbers, and bank account numbers. That way, you no longer have to type in these numbers every time you make an online purchase. Additionally, you can store your addresses, emails, and other personal information so that you can make new accounts with ease.
In order to make iPhone password manager apps secure, most companies use the benefits of your iPhone to their advantage. Apple has some very advanced security features for their iPhones, and iPhone password manager apps can tap into this benefit to make their password managers even safer .
In fact, the two-factor authentication process makes hacking into your password manager almost impossible. They may use facial recognition, voice command, or fingerprint scanning to make sure that they are the only ones who can get access to your iPhone password manager apps is you.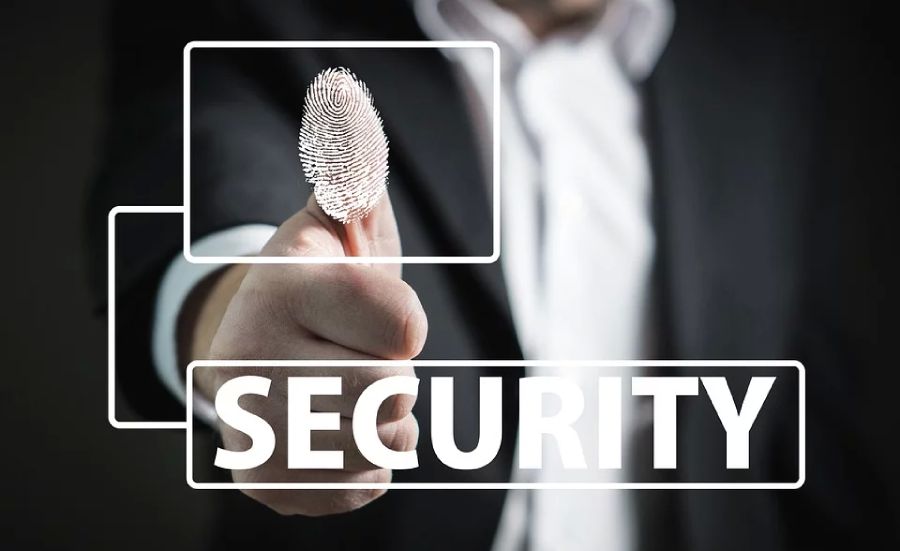 How Do I Get My iPhone to Automatically Save Passwords?
If you are trying to save your passwords without the use of a password manager, you are at risk of being hacked. Yet, there are ways to automatically save your passwords on your iPhone without using a password manager to do so.
Because it is not recommended to automatically save all your passwords on your iPhone, Apple has turned off the automati password-saving feature. To turn password saving on, follow these steps:
Turn on your iPhone.
Go to your iPhone settings.
In your settings icon, find the icon for Safari.
Once in the Safari icon, click on the AutoFill option.
Go to the Name and Passwords slider and slide it to On. This will start saving your passwords and usernames.
Tap Log In. Once you do this, you'll be asked if you want to save the passwords you entered.
Click Yes to indicate you want to save the passwords. If you don't want to save your passwords, you can click on the options for Not Now or Never.
Your passwords will not be saved, and you can log in without entering your information.
While automatically saving your passwords is convenient, it's not suggested you do so without security. Instead of saving your passwords without a password manager, try using a free version of a password manager. With the free version of a password manager, you may have the option to protect up to 50 of your passwords.
In fact, most of the best password managers companies do offer free versions or at least free trials. So you can try these services for free before you commit to the paid versions. If you use the free versions for a while and decided you like the extra layer of protection, buying the yearly service is incredibly affordable. Generally, paid password managers only cost between two and three dollars each month.
Final Thoughts
Now that you know all that an iPhone password manager has to offer, it's time to start looking for the best app for your needs. Instead of spending hours researching every password manager available, check out our expert guides on the leading password managers.
We have worked hard to identify the best on the market, and have summarized everything you need to know about them in order to make the most informed decision regarding your password manager.