How to choose the right password manager
For users in
-
Access passwords anywhere
Fill forms in a flash
Bypass breaches and hacks
*The following information is not legal or professional advice. Please be sure you check the local legislation or descriptions while using a VPN.
If you are reading this article, odds are you are looking for extra protection when it comes to your sensitive, online information, including passwords. You likely already know that a password manager is used to safeguard every password you have ever created as well as generate new, uncrackable passwords. Do you know which password manager will be right for you?
While it may seem like a lot of research at first, choosing a password manager follows the same process we apply to most decisions. If you take a minute to look around at the things you have bought over the years, you'll probably remember the stories behind the purchases. Some may have taken five minutes; some may have taken a few hours, but they all have one thing in common – personal preference.
A car is a great example here. You will already have what you want to be mapped out in your head, including some of the features or comforts you want it to have e.g. air conditioning, power windows, built-in Bluetooth, and so on.
Normally you have these types of features for convenience, so why would choosing a password manager be any different?
End-to-End Encryption
If you are looking at a password manager that has remote vault backups, you will want to see if it has end-to-end encryption. Basically, end-to-end encryption means that you are the only person who can view your passwords. If a password manager does not have this feature, that is definitely a red flag because it means the service that provides the password manager may have access to your passwords even if they wanted to.
Now, this feature has both its pros and its cons. For one thing, you will be the sole person who has access to your passwords. While this is generally what you want in a password manager be aware that if you were to lose or forget your master password, no one can help you recover it.
So when it comes to end-to-end encryption, you will want to weigh both the pros and cons to decide what is best for your situation.
Consistent Software Updates
Because new computer viruses and malware are constantly being developed, you want a password manager that is committed to improving their service. This means that you need your password manager to update and change to adapt to new online threats.
In addition to better protection, new software updates will also work to improve the usability of the password manager. Because an easy to use service is the goal, these updates are something that you should consider as you look for the best password manager.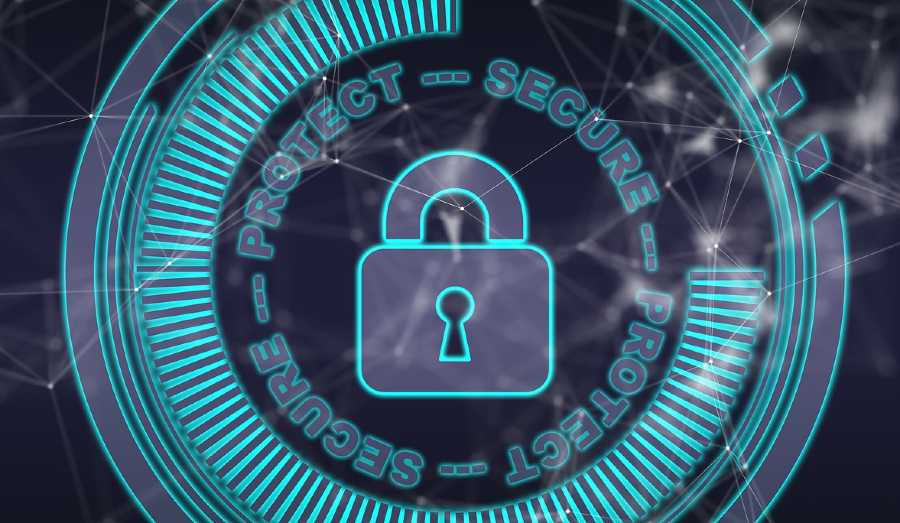 Independent Security Audit
Lastly, and possibly most importantly, you should look for a password manager that has gone through an independent security audit. If a password management service has had this security audit, it means that they have been evaluated by online security researchers and have been rated on their safety.
Additionally, the security audit will tell the password management company where its weaknesses are so that the company can improve its service. Not only does it keep the software developers accountable for their service, but it means that you can feel secure when using their password manager.
Free vs. Paid Memberships
There are a few things to bear in mind when it comes to free security services. Let's talk about free versions,. Everyone likes free things, and more often than not will choose these types over a proper membership. But who is really looking after you?
When it comes to security and storage, you aren't talking about cheap access and equipment, reputable companies will have very robust policies and practices in order to keep you safe. Ask yourself if the service is free, is it really worth it?
Yet, the general consensus regarding free password managers—and any online security for that matter—is that free is better than nothing.
A paid membership will not only give you better features but will have more protection in place. For an average of $2.50 a month you can benefit from the security on offer, and as that's pretty dang cheap – so there's not much excuse to choose a free one. Companies that offer paid memberships are so much more invested in you, not to mention the customer support will be better, too.
Tip – Use a Free Membership or Trial to Your Advantage
Yet, free password managers do have one awesome benefit—you get to try out a product before investing your money and safety in its service.
If a password manager offers a free membership as well as paid, you can use that to your advantage to get a feel for the software and its website. The same can be said for the free trials. These are great for taking the service for a test drive for a week or so, or even a few hours. That way, you can try out the service to make sure it feels right. If you have the chance to take a free trial, please do.
Looking For Private Internet Access? Check out our pick for the top VPN services
Best VPN for 2023

Extra 3 Months Free on a Yearly Plan

Will never keep your logs

Instant setup and easy to use

24/7 live chat support

30 - day money back guarantee

Check more PROs here

Countries: 90+

IP adresses: 6,000+

45 days money back guarantee

Check more PROs here

Countries : 30+

Servers: 3,000+

30 days money back guarantee

Save 72% on a yearly plan

Check more PROs here
What Are the Features of a Password Manager?
The premise of a password manager is simple, they store your passwords and help you produce new ones that are more secure.
Features may include:
Unlimited password storage.
Analyze existing passwords for security and help you change them. and recommendations for increasing their security.
The ability to use their app across multiple devices.
Browser extension.
Depending on the company or membership this may vary but these are common features available for most password managers. The exception being for browser-only-based managers.
Again, what features they provide will depend on what you are looking for as to whether it is the right one for you.
Consider these features when looking for a top password manager:
Unlimited password storage.
Unlimited devices.
Security center/audit service – to help you analyze existing passwords.
Backup services – will help you restore if there are any issues.
Cloud services for auto-syncing across devices e.g., iCloud, DropBox, etc.
Autosave new passwords – saves passwords as you type them or create them.
Auto change passwords – if you need to change a password, the software can do it for you without any managing on your part.
Import/export – If you have passwords in a browser or spreadsheet many have the capability of importing them to save you manually entering each one.
Password generator – Creates a completely random and secure password for you and may look a bit like afVb35kjbsdffv5486jhbDsafa – trying cracking that password!
These are just a few of the main important features you would ideally want but don't forget about the company itself. Go for one with a bit of a reputation such as 1Password, Dashlane, or LastPass for example. These are regularly talked about in the online community and if you google 'top password managers', you'll most likely see the same ones which will help give you an indication of what to go for.
Final Thoughts
There is no magic way of choosing a password manager, it is a matter of personal preference but don't settle for one just because you think it's going to be 'ok'. Make sure you are 100% confident to use it, can navigate around it easily, understand its features, and most importantly – feel safe.
Now that you know what to look for in a password manager, check out our expert guides to find the software that's right for you.