How to Use Android Password Manager Apps
For users in
-
Access passwords anywhere
Fill forms in a flash
Bypass breaches and hacks
*The following information is not legal or professional advice. Please be sure you check the local legislation or descriptions while using a VPN.
If you have a password manager app on your computer but you haven't downloaded an Android password manager app on your phone, you are truly missing out. There are so many reasons to use this type of service on your Android phone.
Think about it, we do so much of our internet usage on our phones because of the convenience and the fact that we can access the internet nearly everywhere we go. In fact, it's probably more important to have an Android password manager than to have one on our computers (if you really had to choose of course; preferably you'd have one of both these devices).
Password managers are incredibly useful tools that keep your passwords safe. Because all your passwords will be locked securely in your password vault, you will never have to worry about your passwords being stolen.
Not only does the password manager app remember your passwords for you, but it will help generate strong, unique passwords that are virtually uncrackable. Plus, you only have to remember one password instead of dozens. To access every password you have, you just need to input your master password.
What many people don't know is that password managers can be used for mobile devices, not just computers. This article will help you learn how and why Android password managers are a great choice for your phone.
Does Android Have a Built-in Password Manager?
Like Apple that uses iCloud Keychain, Android does have a basic password manager that can be used to save passwords and check the strength of your current passwords. However, this password manager is basic at best.
While it will save your passwords, you do have to go into your Google account to find the Password Checkup that will make sure all your passwords are strong. While this is a great feature because you can see which passwords you have saved and change the ones passwords that are used more than once, it does have its drawbacks.
For one thing, you may not be able to share passwords across multiple devices. This is especially true if you have an Android phone and an Apple computer. Having to go back and forth between your phone and your computer just to get the passwords to log in can be tedious.
So while you are protected with Android's password manager, it's best to get a paid subscription. That way, you can share your passwords among multiple devices and your passwords will be protected wherever you go.
What Are Android Password Manager Apps?
You may be aware that password managers exist for computers, but Android password manager apps are also available, and are incredibly useful. With more and more people using their phones for regular internet use instead of computers, companies have recognized the need for strong password managers.
Your Android password manager app will come free with the purchase of a premium password manager. Of course, you could also use the free version of a password manager and only protect the passwords on your phone, but this limited version will not let you share your passwords with your other devices. Instead, you should avoid running into the problem of having to look up every password just to log onto sites on your computer and pay for a paid subscription.
Generally, these subscriptions are very affordable and allow you to protect your passwords on multiple devices. Additionally, you can share your passwords with other people in your household who also use a password manager.
The paid version of a password manager comes with downloadable versions for computers, tablets, and Android devices. What can you do with yours? Let's discuss just that.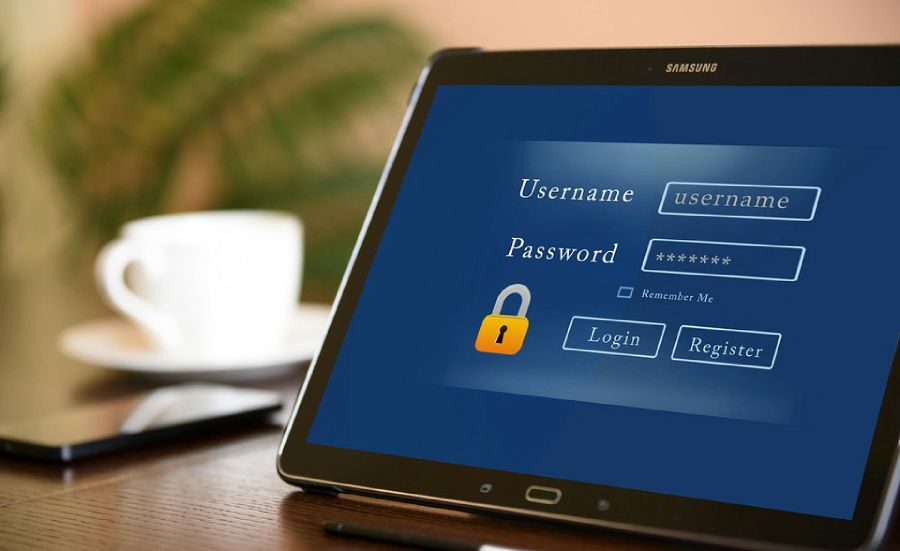 Installing Android Password Manager Apps
Before you can install your Android password manager, you need to sign up for a password manager account. But with so many options available, which one do you choose? We have already done all the in-depth research and found the top 5 highest-rated password managers for Android. So instead of spending hours online trying to find a decent password manager for your Android phone or tablet, check out our expert guides for a comprehensive summary of what the best password managers have to offer.
Once you have chosen the password manager that best fits your needs, it's time to create an account.
Typically, the password manager's website will include a "Sign up now" button or something similar. Click on that button to get started. Once you have begun the sign-up process, you will need to input your name, email, phone number, address, and other personal information.
Next, you will need to make your payment. Generally, password managers have you pay for the entire year up front, and some may even have the option to pay for longer services. While the longer subscriptions may be more expensive, you will actually be paying less per month. So you may want to choose a longer subscription for the most affordable prices. But as always, choose a plan that best fits your needs.
Android password manager apps usually accept a plethora of different payment methods like debit or credit cards, PayPal, and some even support bitcoin or other electronic types of payment.
Once you have successfully paid, your provider will send you an email with a link to their Android password manager app, or you can simply visit the Google Play store and search for it there.
But now that you have downloaded an Android password manager, how do you use it?
Looking For Private Internet Access? Check out our pick for the top VPN services
Best VPN for 2023

Extra 3 Months Free on a Yearly Plan

Will never keep your logs

Instant setup and easy to use

24/7 live chat support

30 - day money back guarantee

Check more PROs here

Countries: 90+

IP adresses: 6,000+

45 days money back guarantee

Check more PROs here

Countries : 30+

Servers: 3,000+

30 days money back guarantee

Save 72% on a yearly plan

Check more PROs here
How to Use Android Password Manager Apps
The Android password manager app can help you in many ways. First, of course, it remembers all your passwords for you, so you don't have to. This may be one of the biggest perks of using a password manager.
However, if you use the same password for every account, you are at a great risk of being hacked and exposing all your sensitive information. Once hackers get a password, they will try it across multiple accounts. Imagine if someone had access to every account you have online – what could that do to you financially? What about your social media accounts or emails? When a hacker gets ahold of your account, the consequences can be detrimental.
Android password managers help by making sure you have a strong, unique and strong password for each of your accounts. They have a password generator that will automatically suggest a strong password and make sure you aren't using the same password for any two accounts.
You can rest assured that the technology that Android password manager apps use makes it quite difficult for hackers to get in. Further, they use the technology that is already built-in your phone for their own security measures. Android password managers are meant to work flawlessly with your mobile device.
For example, you can have a two-factor authentication for whenever you log in to the password manager account. So when you log in, you will need to use facial recognition, voice command, or fingerprint scanning to access your account.
In general, password manager apps are a must for anyone who owns an Android phone.
What is the Best Password Manager for Android?
When looking for the best password manager for Android, you want to choose a service that is designed to work on your device. For that reason, you should choose one of the following password managers for your Android device.
1Password is an all-in-one password manager that can store your passwords, automatically fill in your information, and let you know immediately if any passwords are hacked. 1Password will work well with Android devices and comes with various downloads for mobile devices, tablets, laptops, and computers.
1Password has a simple interface so that you can organize passwords in a way that makes sense to you. For example, you could have a banking section, an email, section, and subscriptions section. Additionally, 1Password will employ 256-bit AES encryption, as well as Secure Enclave with Touch ID.
Because of its security, features, and user-friendly interface, Dashlane is one of the best password managers for Android users. Dashlane offers paid and free versions of its password manager, so it has something to offer every Android user. To try out its services risk-free, you can use the free version. Dashlane is a great choice because the free version lets you protect up to 50 passwords.
Dashlane allows you to store passwords, usernames, credit information, banking information, and more. Further, Dashline will automatically fill out all your login information in a secure way, so filling out new applications or accounts is easy.
RoboForm is another great option as a password manager for Android users. RoboForm comes with specific downloads for many different browsers, so it will work with nearly every browser available. RoboForm has top-notch security, uses 256-bit AES encryption, and supports multi-factor authentication for the best protection against online criminals.
With RoboForm, you can also share passwords with others in your household which makes sharing passwords among families as easy as possible. Plus, RoboForm has a plan that is specifically designed for families.
Sticky Password comes with unlimited storage on all plans, so it is a great choice for Android users who need all their passwords protected. Sticky Password is also a great option for students and teachers as both can get Sticky Password at an incredibly discounted rate.
Sticky Password uses the standard 256-bit AES encryption and offers many other features, such as a password generator, password sharing tools, automatic form filling, and a digital wallet. Sticky Password can work on 16 browsers and even syncs to your Wi-Fi.
Final Thoughts
As you can see, a password manager for your Android device has numerous benefits and will protect your passwords from cyber-attacks. Now that you know everything about password managers for Android, it's time to choose the password manager that best fits your needs.
For the best information, check out our expert guides on password managers. Our experts have reviewed the best password managers so that you don't have to. So, make sure to check those out before you make a decision on a password manager.