What is a password manager?
For users in
-
Access passwords anywhere
Fill forms in a flash
Bypass breaches and hacks
One single password, to rule them all! A password manager is your digital assistant: it holds the keys to your most sensitive online information and helps keep you secure. As we create new accounts and join new services, we create more and more passwords, But do we always give proper thought to if they're secure?
The answer to that is probably not. This is where a password manager comes in. Instead of keeping a log of every password you've made or have to reset your password because you forgot which variation you used, a password manager will keep your passwords secure and remember them for you. Instead of remembering a dozen different passwords, you only need to know your master password.
What is the Purpose of a Password Manager?
In a nutshell, the purpose of a password manager is to manage your passwords and help you to create new secure passwords that are less likely to be hacked. Passwords are usually the only barrier that hackers and cybercriminals have to pass to gain hold of your sensitive information.
If you are like most people and use the same password for everything, or use predictable passwords for ease, then you are at risk for hacking. If you were to write out all your passwords, you will probably notice that they have bits of information in them like:
Your name.
Date of birth.
A memorable date.
Your partner's name.
A mixture of the former together.
Your pet's name.
If you use any of the above options in your passwords, you have a weak password. It's fair to say we all use this information because it's becoming more difficult to remember all the passwords we need.
Not only do we generally use information about ourselves to create passwords, but we also use half a dozen variations of our passwords. This can make each password difficult to remember, and it becomes even more confusing when a website or company requires you to frequently change your password.
What a password manager will do is take your passwords, analyze them for security, and tell you how they fare in terms of how easy they are to crack. It can then change them for you and create a long and random password that is practically impossible for a hacker to crack.
For example, a password generated from a password manager may look something like gasdKfkb88aAfljhv5a. If you can imagine, this password is much harder to crack than a password that includes your pet's name and your birthday.
Another way a password manager can help you is by storing all your cards and secure files in a digital wallet. So not only does a password manager keep your passwords safe from online threats, but it will monitor other sensitive information as well.
Generally, password managers have several features that help keep your passwords secure. For example, a good password manager may have:
Password breach alerts.
Family sharing.
The ability to sync across multiple devices.
Automatic changing of old and weak passwords.
Auto-filled information on certain forms.
Encrypted storage vaults for your passwords, banking, and other sensitive data.
Strong encryption that is industry standard.
Multi-factor authentication.
Fingerprint and/or facial recognition.
Credit monitoring.
24/7 customer service options.
Ultimately, a password manager helps you by making you remember one password instead of hundreds. This one password is your master password, the password to rule all passwords.
Looking For Private Internet Access? Check out our pick for the top VPN services
Best VPN for 2023

Extra 3 Months Free on a Yearly Plan

Will never keep your logs

Instant setup and easy to use

24/7 live chat support

30 - day money back guarantee

Check more PROs here

Countries: 90+

IP adresses: 6,000+

45 days money back guarantee

Check more PROs here

Countries : 30+

Servers: 3,000+

30 days money back guarantee

Save 72% on a yearly plan

Check more PROs here
How to Use a Password Manager
With a password manager, your passwords will be secure. Because Having different and unique passwords is the best way to keep your information safe, and using a password manager is the best way to keep all of your passwords safe from hackers.
When you sign up for a password manager, you will need to create a master password. Now, the reason you are using a password manager is to have several unique passwords that are difficult to guess by hackers. So, your master password should also not have include any personal information in it.
But how do you create a strong master password? Well, you should use a passphrase instead of a password. That way, the longer passphrase will be easy to remember but will be difficult for hackers to guess. When you create a passphrase, you should make it long, but make sure it has some meaning. That way, you will be unlikely to forget it in the future.
Some strong examples of great passphrases could be:
Thesnakeisinthetrashbin
Theshootingstarwaslikeavolcano
Thegrassispinkandtheskyispurple
Hedgehogscanbeassoftasapillow
See how these phrases make sense but also don't at the same time? With a phrase like this, you will be unlikely to forget your master password but it will also be nearly impossible to crack.
Once you have your master password set, make sure to write it down in a notebook. You never want to keep your master password on your phone in case you lose it or your phone is hacked. By having your password written in a secure location that is not on the internet, you will be much safer online.
Finally, let the password manager work its magic to secure your passwords. Now that you only have to remember one password, the password manager will do the rest and your information will be safe.
Can a Password Manager be Hacked?
It seems a bit of a radical idea to have all your passwords stored together on a server or cloud. Despite your initial thoughts, you have to bear in mind that these companies have more security on their sites than you do with your standard router setup at home, and are actually more secure than you are.
With that in mind, also remember that these sites use two-factor authentication and there are also a whole host of other settings you can choose yourself. For example, the auto log-out feature which after a certain amount of inactivity will log you out of wherever you are using your master password.
Although the main security is done by the password manager, you too have to be vigilant about where you log in and keeping your master password a secret. It's not something you want to be written down in your contacts on your phone – we all do it – of course, it would be a huge oxymoron to make your master password easy to guess.
In short, password managers can be hacked like any other form of internet security. Although, with a strong master password the likelihood of being hacked is less likely. You can take some precautions to further prevent hacking, such as:
Write your master password down in a secure location.
Do not put your passwords on your phone.
Do not share your master password with anyone.
Change your master password every few months.
Create a strong master password that does not contain information relevant to your life.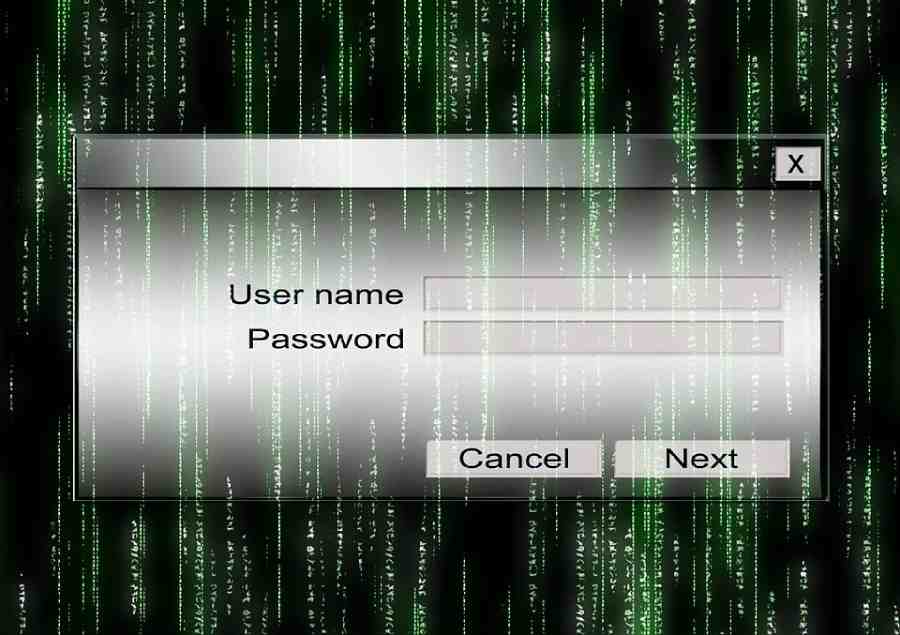 How Much Do Password Managers Cost?
The majority of password managers work on a yearly membership basis where you purchase a license, a rare few enable you to get a lifetime license, and there are some that offer basic services for free. Generally, the price of a password manager will be around $35 to $45 per year but can often be less if you opt for first-time user discounts or sign up during a promotion.
The average cost for one user is around $2.50 a month, billed annually. This normally gives you between 10GB and unlimited password storage, unlimited devices, a security center to test your passwords, and the ability to import them from your browser.
There are other types such as family accounts which will cost more but are normally heavily discounted, which can be between $4-6 a month but that's for as many as 5 users. When you do the math, it's a pretty good deal for such an important service.
There are some options for free password managers, but not all of them are created equal and many will have limitations. While free password managers cut down on yearly bills, nothing is ever really free. In fact, if the service is free then your data is likely being sold.
Can You Trust a Password Manager?
While a password manager will monitor and safeguard your passwords, you can never be 100% safe while online. Even though password managers provide an extra layer of security, they should be paired with antivirus software. Additionally, you should also review the best password managers and choose the ones that have the best ratings so that you can feel safe online.
There are a few precautions that you should consider before choosing just any password manager. While the best password managers will keep your data safe, the less secure password managers do come with certain risks:
All your sensitive data is in one location. Because password managers keep all your passwords in one location, a less secure password manager could lead to a hacker getting all your passwords at once.
Low-quality password manager. If the password manager you choose has low encryption, few features, and generally poor reviews, it may not be the most secure. Instead, invest in a quality password manager that can keep your data safe.
Human error. If you are the type of person who forgets passwords and your chosen password manager doesn't have a reset feature, then you may be out of luck if you forget your master password.
Even though there are some risks to keeping all your passwords in one place, you can trust a quality password manager. While you can spend hours on the internet searching for the perfect password manager, check out our expert reviews. Our password manager experts have looked into the best companies on the market and have created a complete review for you to view.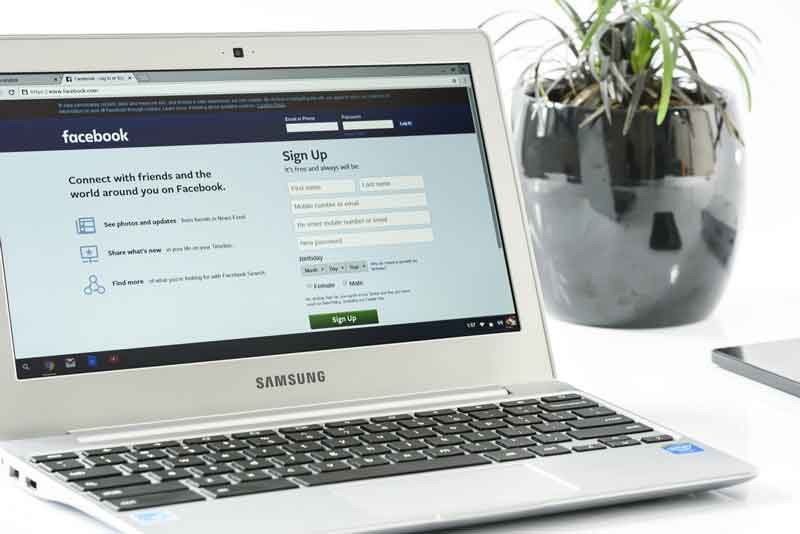 Are Password Managers Easy to Use?
If you are used to navigating around software or apps, downloading and enabling a few features should be a pretty easy task. Even those who aren't that tech-savvy should be able to follow the instructions. However, if you don't want to download any software, there are some that work through a browser or website alone. Signing up takes a few minutes depending on the process but as long as you have an email address and some time to spare, this should be a piece of cyber cake.
When you use a password manager, the entire process is relatively simple. Instead of having to remember or write down all the passwords you have ever created, all you have to do is remember your master password for the password manager. The password manager will do the rest.
Final Thoughts
Now that you know what a password manager is and how it works, it's time to start researching to find the password manager that is right for you. Instead of researching for hours or choosing the first password manager, you come across, check out our expert reviews.