Do You Need a Mac Password Manager?
For users in
-
Access passwords anywhere
Fill forms in a flash
Bypass breaches and hacks
*The following information is not legal or professional advice. Please be sure you check the local legislation or descriptions while using a VPN.
Have you been mulling around the idea of getting a Mac password manager but can't seem to decide which one is best? Having a Mac password manager can be a strong defense against hackers and cybercriminals so we don't recommend putting it off much longer.
With a password manager, all your passwords will be safely kept in one secure location. Not only will your passwords be safe, but you won't have to spend time writing down every password you've ever created.
But do you need a password manager if you use a Mac computer? Find out in the article below.
Mac Password Manager Options
Mac computers are no doubt top-of-the-line machines that have many of their own built-in online security measures. Mac computers, also have the option of using their own password manager, which is called iCloud Keychain.
This password manager is included with the purchase of a Mac computer and it will perform similar functions to a password manager. It will work with Safari to automatically input your saved passwords when you visit a website. Additionally, it will suggest stronger passwords and warn you if your chosen passwords are not strong enough or if they should be more unique.
Does Mac Have a Password Manager? What is Apple Keychain?
Mac uses a feature called Keychain to help users keep track of their passwords, account numbers, and other confidential information. Keychain is an encrypted area that will securely store all sensitive information on a Mac computer. Specifically, Keychain will keep track of passwords, apps, servers, websites, and confidential information including credit card numbers, debit cards, your bank PIN, and more.
Similar to other password managers, Keychain allows Apple users to access their passwords and other information when they log on to a previously visited website. Each Mac user has a login to their own personal Keychain, and the password for the Keychain is the same password that is used to log into the Mac computer.
Do I Need a Password Manager if I Use Apple Keychain?
While using Mac's Keychain to manage your passwords is safer than not using a password manager at all, there are some downsides to using only Keychain, such as:
There is no easy way to export your passwords.
Syncing notes is difficult.
There is not an easy way to share passwords with other browsers.
If you have all your passwords on an Apple Keychain, you cannot access them on an Android phone or computer that is not an Apple product.
Because of these reasons, it is not a bad idea to have a separate password manager on your computer aside from Keychain. With a separate password manager, you can easily access your passwords from multiple devices and transfer your passwords if you ever switch from an Apple product to Windows or Android. Yet, if you only use Apple devices and do not plan to make any changes, you should be fine using Keychain.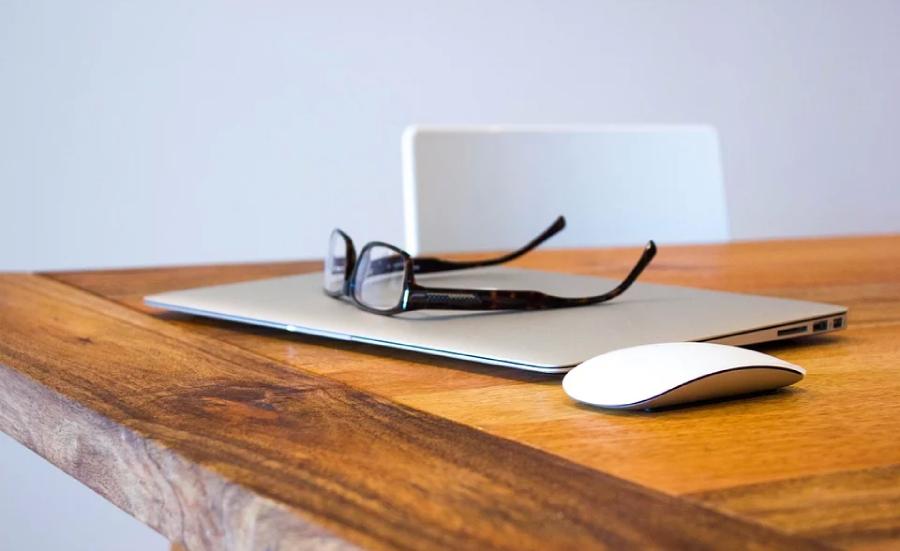 Is it Safe to Store Passwords on Mac?
The general consensus is that it is safe to store passwords on your Mac computer. As long as you make sure the information that is associated with your Apple ID is secure, then you should not have to worry about security breaches or hackers.
Yet, there have been some situations where Keychain has been hacked and the Apple user's information has been stolen. There do seem to be some vulnerabilities with Keychain, and some sources have claimed that Keychain is not as secure as it's depicted.
Even if breaches are relatively rare, it is best to use a paid password manager to handle your password security. With a paid password manager, you can guarantee that you'll be safe from online attacks and the password breaches that can impact Mac devices.
Mac Password Manager Solutions
The best way to ensure that won't have to mess with double password management is to purchase a password manager of your own. By simply organizing your passwords and sensitive information, you will be removing significant amounts of stress, you'll stop making password mistakes, and your entire experience on your computer will run more smoothly. The small investment a password manager costs is well worth this peace of mind in our opinion.
But what should you be looking for in a Mac password manager? Well, the first and most important aspect you should consider is security. Luckily, many password managers will take the security of your passwords very seriously. To keep your information safe, password managers save passwords in a secure cyber vault that is encrypted with the latest and greatest technology.
You should also make sure that you Mac password manager can suggest strong password, encourage you to use unique passwords, and autofill passwords securely across all your accounts. Because the biggest drawback of Keychain is the fact that it does not transfer well across devices, you should also look for a password manager that works easily with several devices, including your desktop, laptop, tablet, and mobile device.
Additionally, you should consider a password manager that has a built-in dropdown toolbar menu that has all of your accounts listed so that you can log into whichever you choose with a simple click.
The autofill feature saves you a ton of time and energy. While online shopping has become increasingly popular, no one loves typing in all their financial information, personal information, and address every time they make an online purchase. Having a Mac password manager saves you the hassle of having to input that on your own by saving it in the vault and automatically filling in the information when you need it.
Mac password managers also give you the option of keeping private notes in your vault. If you need to keep your notes safe and away from prying eyes, you can use the password manager to do so.
While you can get these features from Keychain, you should make the smart move and get a paid Mac password manager instead of using the free one that is built-in. When you use a different password manager, you'll get better protection, stronger password suggestions, and an incredibly safe notes section. Plus, all your sensitive information will be locked in an online vault and away from prying eyes.
Looking For Private Internet Access? Check out our pick for the top VPN services
Best VPN for 2023

Extra 3 Months Free on a Yearly Plan

Will never keep your logs

Instant setup and easy to use

24/7 live chat support

30 - day money back guarantee

Check more PROs here

Countries: 90+

IP adresses: 6,000+

45 days money back guarantee

Check more PROs here

Countries : 30+

Servers: 3,000+

30 days money back guarantee

Save 72% on a yearly plan

Check more PROs here
What Are the Best Password Managers for Mac?
Now that you have made the decision to invest in a password manager for your Mac, you should know which ones are the best for Mac computers. There are many options available for password managers, but not all of them will be perfectly compatible with Mac devices.
Below are summaries of the best password managers for Mac, but for the most detailed information, check out our expert reviews.
Dashlane is one of the best password managers on the market due to its security, features, and user-friendly interface. Offering both paid and free versions, this password manager has something to offer every Mac user. Even if you are just considering a password manager for your Mac, Dashlane is a great choice because the free version lets you protect up to 50 passwords.
Dashlane e does have a specific app for Apple users, so it is very compatible with all Mac devices. With Dashlane, you can store passwords, usernames, credit information, banking information, and more. Plus, Dashlane will automatically fill out all your log-in information so that you don't have to worry about that pesky step every time you log into an account.
As an all-in-one password manager, 1Password can store your passwords, automatically fill in your information, and instantly alert you should any of your passwords be breached. 1Password works exceptionally well with Mac devices and even has an app that has been specifically designed for Mac. This app features a sidebar, a mini mode, and even a dark mode.
1Password has an easy-to-use interface that allows you to categorize your passwords so that you can manage them with ease. Additionally, 1Password will employ 256-bit AES encryption, as well as Secure Enclave with Touch ID to make sure it is as compatible as it can be with all Mac computers and devices.
RoboForm is another great option for a password manager for Mac users. RoboForm comes with specific downloads for Firefox, Chrome, and Safari, so this password manager is designed to work with specific browsers for the best results. With all the necessary features that a password manager needs as well as state of the art security that uses 256-bit AES encryption and supports multi-factor authentication.
RoboForm also gives its users the ability to share passwords with those who also have a RoboForm account. So, it makes sharing passwords among families and couples quite easy. Additionally, RoboForm offers a plan that is specifically designed for families.
Because Sticky Password comes with unlimited storage on all plans, it is a great choice for Mac users who need numerous passwords protected. Sticky Password is also perfect for students and teachers because they offer password protection for an incredibly discounted rate for anyone still in school or working in schools.
Sticky Password uses the standard 256-bit AES encryption for the best protection possible and it offers many great features, such as a password generator, password sharing tools, automatic form filling, and a digital wallet. Further, Sticky Password can work with up to 16 browsers and can sync to your Wi-Fi.
Final Thoughts
Even though Mac does come with the free Keychain password manager, there are several reasons to upgrade to a paid password manager. Now that you know more about password managers for Mac, it's time to start searching for the best password managers that are on the market. Instead of spending your precious time researching the best options available, refer to our expert guides.
Our experts work tirelessly to get you the most accurate and current information about the best password managers. Make sure you check out these expert guides to find the best password manager for your Mac computer.