Free Password Keeper vs. Paid
For users in
-
Access passwords anywhere
Fill forms in a flash
Bypass breaches and hacks
Free Password Keeper vs. Paid
While we all love the word free and are always on the hunt for a bargain, sometimes free is not always the best option. This article will take an in-depth look at the difference between a free password keeper and a paid password manager.
By the end of this, you will be able to easily see and understand the pros and cons so that you can make an informed decision about free password managers.
Is There a Free Password Manager?
There are currently free password managers that you can use to protect your passwords, bank information, credit card information, and more. While these services do not charge a monthly fee, they are generally limited in the services that they offer as well as the number of passwords that they protect.
Most of the time, these free password managers are offered by some of the best and most reliable password manager services. Because they are offered by the best in the business, they are not a bad option for you to choose if you want to try it out.
Are Free Password Managers Safe?
If you go through a credible password manager such as Dashline, 1Password, Sticky Password, or RoboForm, using a free password manager is completely safe. Most of the time, the free versions of password managers will still protect your passwords and help you create strong and unique passwords for your accounts.
Yet, a paid password manager will be even safer because you will have access to many other security features. To learn more about the pros and cons of password managers, check out the sections below.
Pros of a Free Password Manager
Obviously, the biggest benefit of a free password keeper is the price. With all the other bills that we are sure you have to pay, it would be fantastic if you didn't have to pay for some of the most basic internet security.
Free password managers, also known as password keepers, still allow you to store passwords, but will likely support only one device. If you have a favorite device or one that you generally use more often (such as your mobile device or your laptop), then you will probably choose this device to protect your passwords.
Free password managers can also help you create strong passwords for all your accounts. This feature is extremely important since the strength of your passwords will likely determine whether or not a hacker can access your account. The password generator that is usually included on a free password manager is a great tool because not everyone remembers—or even knows how—to create the strongest passwords.
Cons of a Free Password Manager
Even though free password managers won't charge any fees, there are some rather significant drawbacks.
For example, only having the ability to use the password manager on a single device is incredibly limiting. Because most people use at least two devices and not more, it can be difficult to decide which ones deserve to be better protected. Plus, you need to be able to sync your passwords and personal info to all of your devices, otherwise, you will still have to look up passwords even though you have a designated manager. If you only have a free version, you won't be able to sync your devices.
Additionally, free password keepers usually have a limit to the number of passwords that they will allow you to store. Generally, you can expect a free password manager to allow up to 50 accounts. While most people have 50 accounts minimum if you count social media, emails, banking, shopping, subscriptions, etc., you will likely run out of space rather quickly.
Also, free password managers do not have the option to share information with trusted individuals and family members. While not everyone needs this feature, it can be irritating if you need to share files with family and co-workers but don't have the means to do so. Finally, free password managers do not have the ability to back up your files.
Pros of Paid Password Managers
While free password managers have limited features, paid password managers offer several features that can make managing passwords as easy as possible. For example, most password managers will have:
Password breach alerts.
Family sharing.
The ability to sync across multiple devices.
Automatic changing of old and weak passwords.
Auto-filled information on certain forms.
Encrypted storage vaults for your passwords, banking, and other sensitive data.
Strong encryption.
Multi-factor authentication.
Fingerprint and/or facial recognition.
Credit monitoring.
24/7 customer service options.
In addition to all of these great features, nearly all paid password managers will allow you to save unlimited passwords and other sensitive information. Generally speaking, this unlimited protection will extend to every account you have and will always accept more. On top of that, paid password managers offer backup and secure password sharing so that anyone you choose can benefit from the same password manager.
Most paid password managers will also allow you to sync your password manager account to all your devices. This means that you can use your password manager on your desktop, laptop, phone, and even your tablet. When you sync your devices, your passwords will be available regardless of where you are and which device you are using.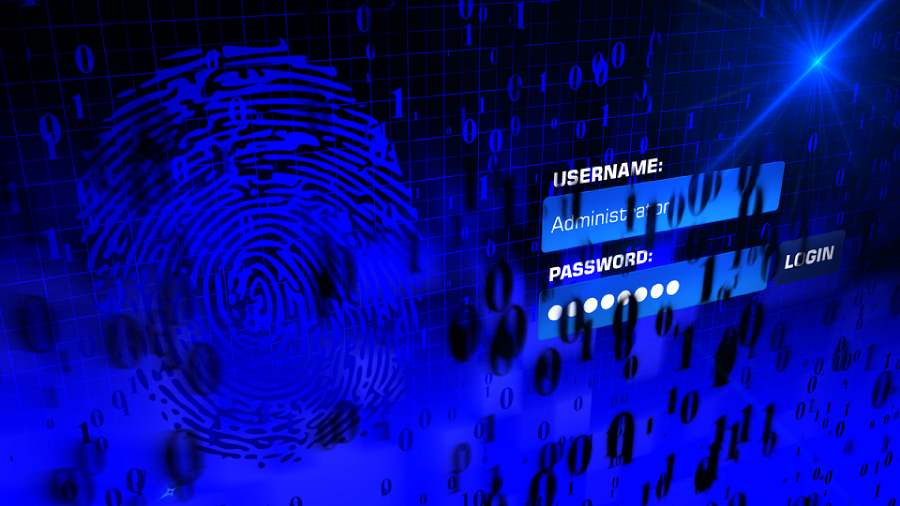 Cons of Paid Password Managers
The only real con of a paid password manager is that you do have to pay for their service. However, most password managers are incredibly affordable, and most only cost two to three dollars a month. Additionally, you can generally decrease the amount that the password manager costs if you sign up for a longer time.
Can You Use a Free Password Manager?
Whether or not you choose to use a free password manager is up to your specific needs. If you only have one device that you use and less than 50 accounts to protect, then by all means you should use a password manager.
Additionally, free password managers can be great if you want to try out a password manager before you subscribe to the yearly service. It gives you the freedom to check out multiple different companies so that you can find the one that works best for you.
Yet, you should keep in mind that free password managers are incredibly limiting. Because you will not have access to all the features that paid versions have to offer, you may also not get the entire picture of what a password manager has to offer.
Finally, whenever you decide to use a free service, you should keep in mind that it is never completely free. There's an old saying in the business world that says, "if the product is free, then you're the product." Whether the password manager company will continuously use pop-up ads to get you to subscribe to their paid version or sell your information to third parties, you are the product.
Looking For Private Internet Access? Check out our pick for the top VPN services
Best VPN for 2023

Extra 3 Months Free on a Yearly Plan

Will never keep your logs

Instant setup and easy to use

24/7 live chat support

30 - day money back guarantee

Check more PROs here

Countries: 90+

IP adresses: 6,000+

45 days money back guarantee

Check more PROs here

Countries : 30+

Servers: 3,000+

30 days money back guarantee

Save 72% on a yearly plan

Check more PROs here
What are the Best Free Password Managers?
Finding the best free password manager can be tricky, so we have selected the three that we believe have some of the best free options for you to use. So before you try out a paid version, check out one of the below options.
Dashlane is one of the best password managers currently on the market and includes some of the best features of any free password manager. With the free version of Dashlane, you can automatically replace your password on over 500 websites, share passwords with up to 5 people who also have Dashlane, use the emergency access if you forget your master password, and receive immediate notifications if your passwords have been breached.
While it does come with all of these features, using the free version of Dashlane does have its drawbacks. For example, Dashlane only also 50 passwords that can only be on a single device. So unlike its paid version, you might not be able to store all your passwords and you can't use the password manager on all your devices. For most people, this is a deal-breaker.
However, we do recommend that you use the free version of Dashlane to check out the product because you will likely find yourself wanting to upgrade to the paid version.
Sticky Password is one of the best free password managers for browser compatibility. Unlike some of its competitors that limit the number of passwords you can store for free, Sticky Password lets the user have unlimited storage even on its free plan. However, you cannot sync your devices if you choose the free plan of Sticky Password. So if you want your passwords secured on all your devices, you will have to upgrade to the paid version.
Additionally, Sticky Password has some unique features for its free users, such as biometric logins that require your fingerprint or facial recognition, browser compatibility with 11 different browsers (including Chrome, Firefox, Edge, Opera, and Safari), and USB portability so that you can download your vault and access your passwords on different computers.
Another great option for a free password manager is RoboForm. While the paid version only costs $1.99 each month, the free version offers great features. For example, RoboForm's free version allows for unlimited logins, will automatically fill your forms with your password, personal, and financial information will tell you the strength of your passwords, and will generate the strongest passwords possible.
RoboForm is compatible with many browsers, such as Firefox, Chrome, and Safari, so this password manager is designed to work with specific browsers for the best results. Additionally, RoboForm has all the necessary features that a password manager needs and has state-of-the-art security that uses 256-bit AES encryption and supports multi-factor authentication.
Final Thoughts
Now that you know the pros and cons of free versus paid password managers, it's time to start looking for a password manager that fits your needs. While paid password managers are definitely superior, their free versions can be a great place to start your search and get a feel for what a password manager can do for you.
Our experts have carefully reviewed the best password managers on the market. In addition, they have crafted detailed reviews that summarize everything you need to know about a certain password manager. So before you begin your search, check out our expert reviews!